Every year, thousands of shoppers flock to one of Harbour Town's two Australian locations for big-brand shopping and even bigger discounts.
Working with the Harbour Town team, we designed and developed a new website from the ground up. One that brought their 'premium, with a little fun' brand to life, and put user experience at the forefront.
In this case study
User Experience (UX) Design
User Interface (UI) Design
Digital Development
Art Direction & Photography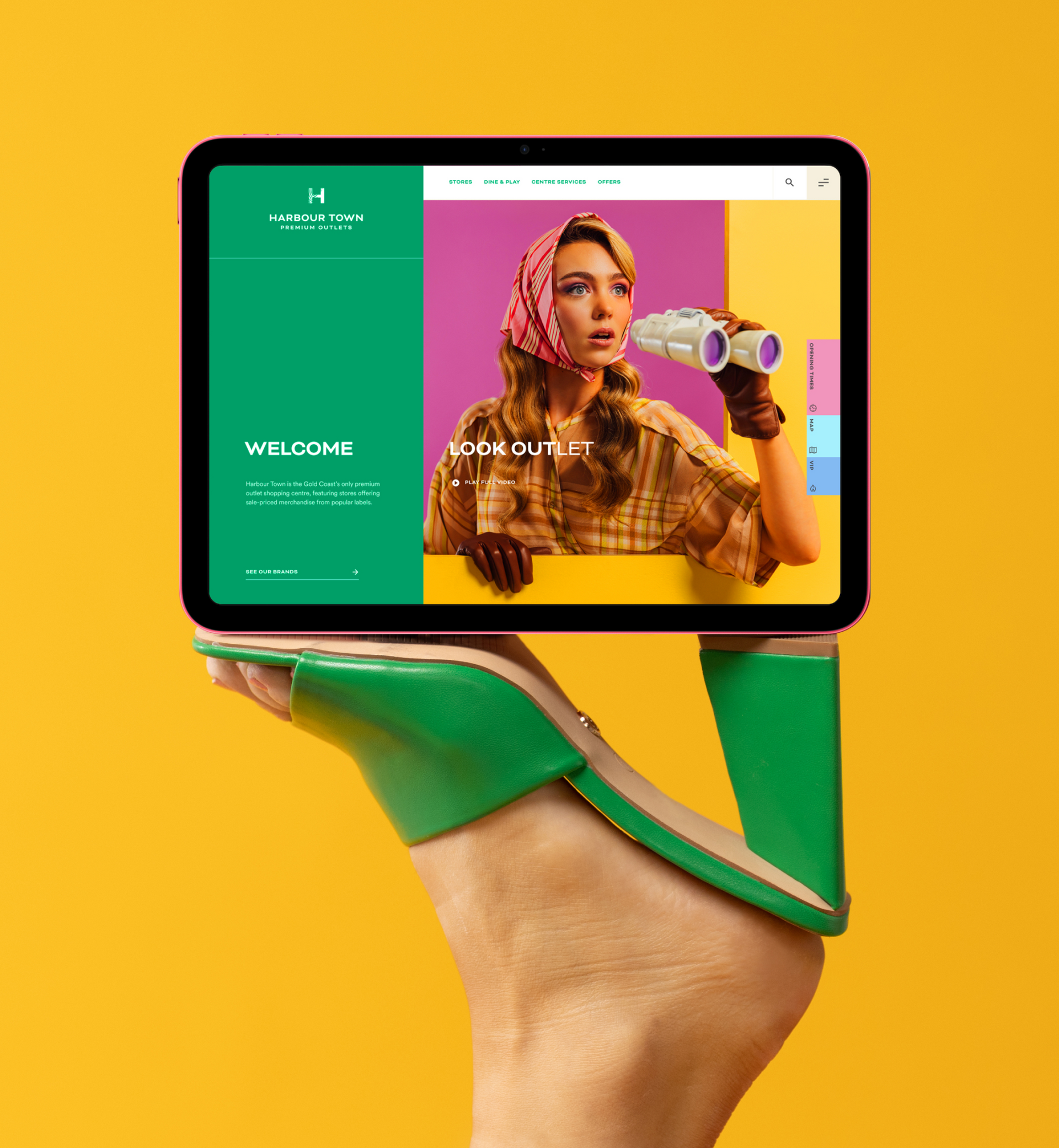 A site that's as easy to navigate as the outlets are.
Like the people visiting their outlet locations, Harbour Town's online visitors come in many shapes and sizes, all looking for something different. From checking opening hours, to finding a store's contact number, knowing where to park or viewing current leasing opportunities, it was important to maximise audience engagement through a seamless, intuitive and easy-to-navigate design, optimised for every device.
Hundreds of users, one intuitive back-end.
A flexible, future-friendly Content Management System (CMS) powers the site from behind-the-scenes, allowing not only Harbour Town's internal team to update and maintain its content, but store retailers too.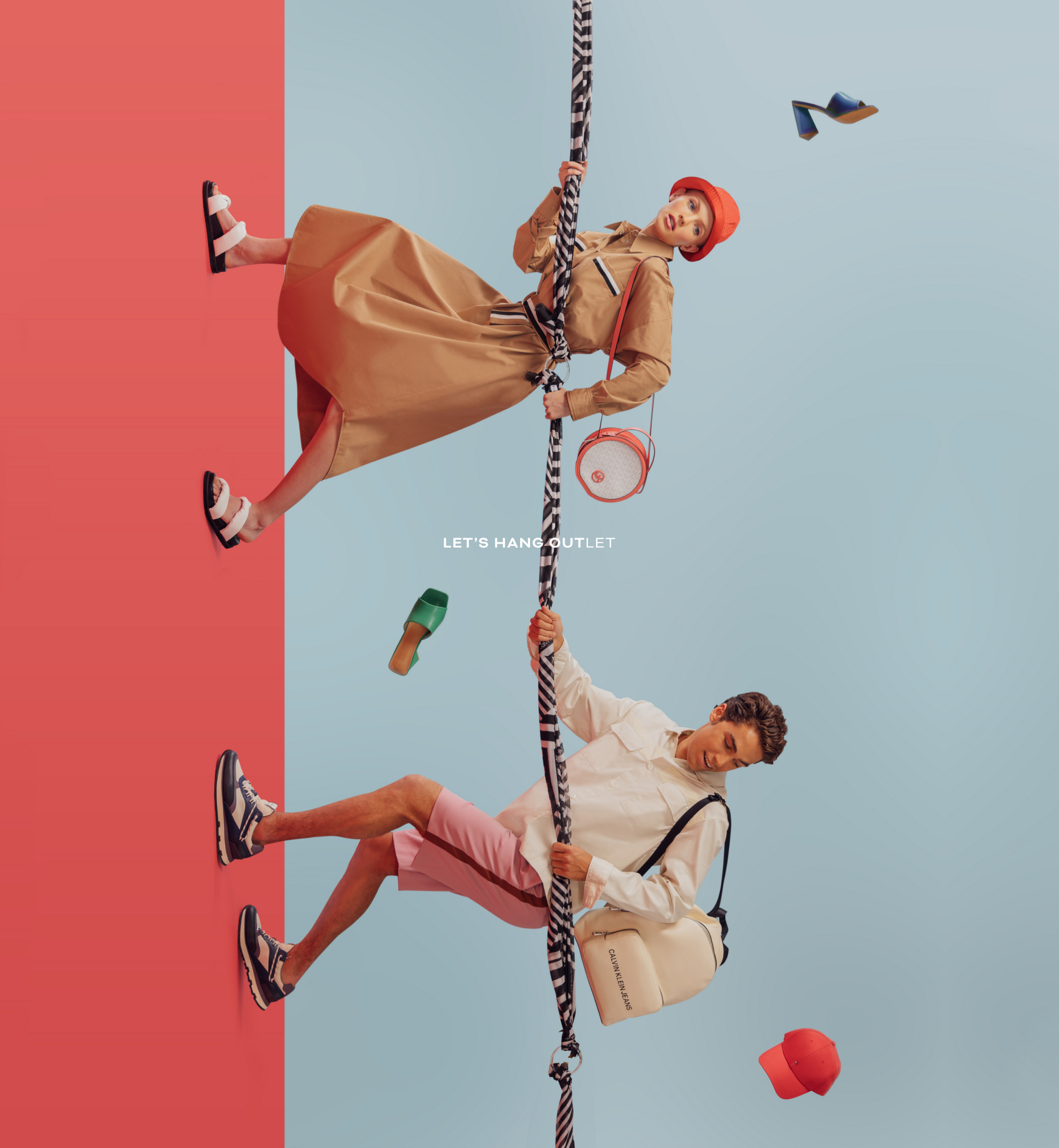 Capturing Harbour Town's sense of adventure in bold and playful brand photography.
We crafted a series of headlines to extend Harbour Town's existing 'GO ALL OUTLET' brand platform, and let these lead the vision for a suite of brand photography to feature in key areas of the site.
With clothing, homewares, accessories and footwear all sourced from Harbour Town retailers, we built scenes that blurred the lines of reality and portrayed the fun and discovery of the outlet experience.